Envoys of honor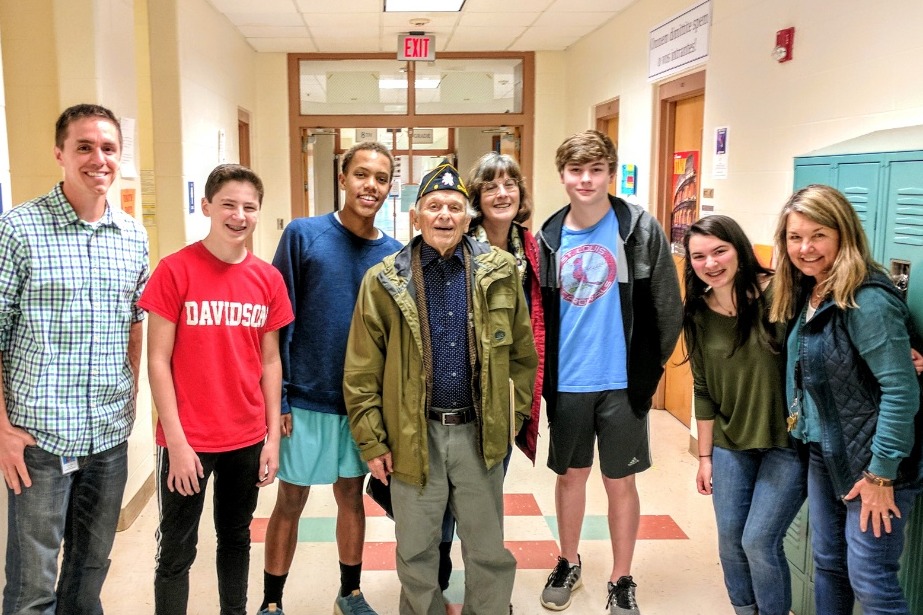 Great initiative from a group of students of Chapel Hill! They already succeeded to raise $16,440 of $25,000 goal. Support them!
"We, a group of six dedicated high school students and two teacher leaders from Chapel Hill, North Carolina, are raising funds to send two WWII veterans (George Chall and Jacques Michienzi) and a family member back to the lands they liberated. We believe these heroes deserve to be present for the 75th commemoration of D-Day services the week of June 6th, 2019. As Envoys of Honor, we will escort these two men through Normandy and serve as their French interpreters. We will also record and share their stories before they are lost in the flow of time. These men and women deserve to be honored for their sacrifices and for the fight they gave to secure the future for generations to come. Our dream is to live history before the memories fade. Please visit our website www.nctonormandy.com for information about our veterans George Chall and Jacques Michienzi.

We want to provide these heroes a stress free trip and are raising money to pay for their expenses (flights (business class), lodging, and food). We will leave June 3rd and return June 10th. The veterans will be escorted around Normandy by a local WWII expert, and the six high school students will be serving as interpreters and providing the veterans with any assistance they need.

WWII veterans are all in their mid 90s or older and do not have many opportunities to visit the lands they risked their lives to liberate from the Nazis. Please help us in honoring our heroes by giving them the opportunity to do so now."

nctonormandy.com
www.gofundme.com/nc-to-normandy