Companies news
New French-American success in the Carolinas: Welcome to Cellectis!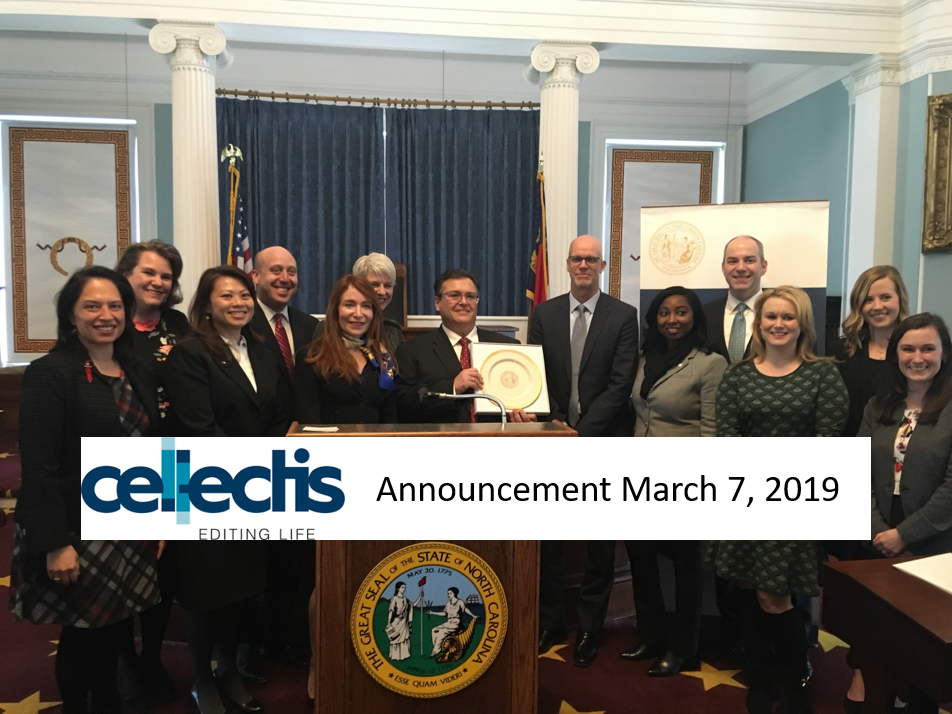 Gov. Cooper announced today this great project. The French Life Sciences company, Cellectis just revealed a $68.6M planned investment for a cancer immunotherapy facility in Raleigh, North Carolina. Cellectis, a clinical-stage biopharmaceutical company developing a new generation of cancer therapies, plans to hire scientists, engineers, analysts, manufacturing and operations personnel to staff the facility, creating 200 jobs.
This great news is the outcome of a strong partnership with the NC Economic Development team. The French American Chamber of Commerce highlights in all its communications the incredible advantage to working and living in the Carolinas. We work actively to bring our area to the attention of the French business community. Modestly, we are really excited to be a small cog in the process of this arrival and wish that this will be the first of a long series.
Since Louis Pasteur and Charles Mérieux, Biotechnologies and Life Sciences have a long history in France. Hopefully, our successful partnership with NC Biotechnology Center will let us bring more French companies in the area and work hand to hand to capitalize on this success.
"France is Back"