Join us for our first round table of 2020 with French talents to exchange about innovation in tech. Event in English - all are welcome!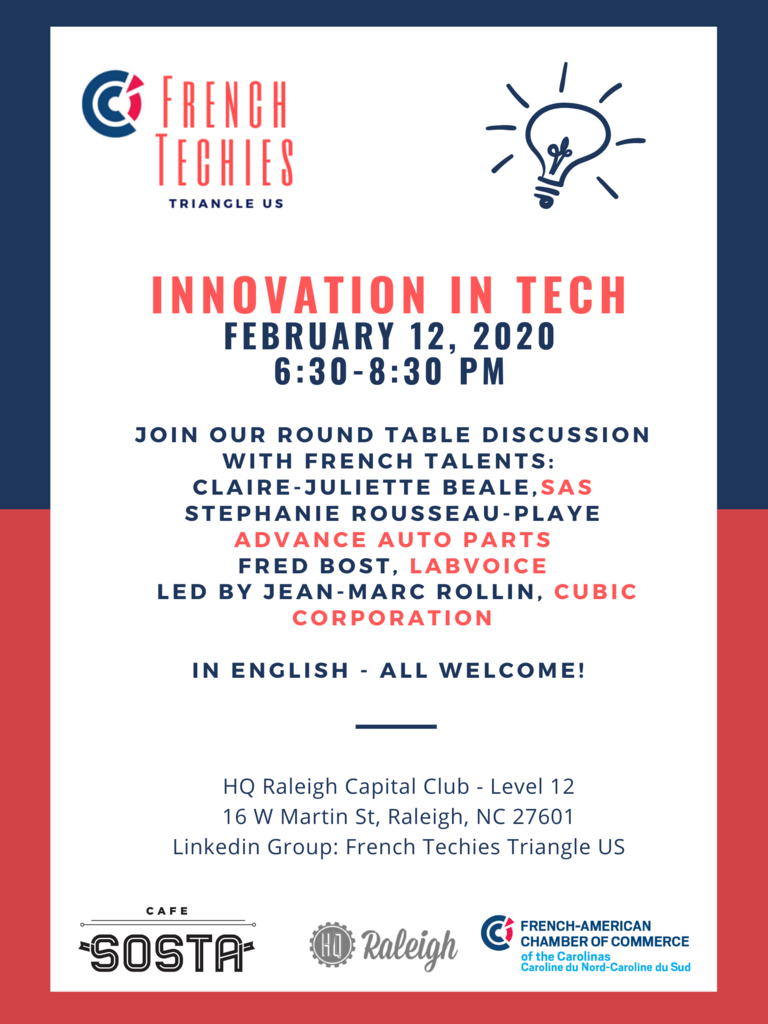 Join our round table discussions with French talents Claire-Juliette Beale (Principal Product Marketing Manager at SAS), Stephanie Rousseau-Playe (Executive Finance, Strategy & Transformation at Advance Auto Parts), Fred Bost (Founder and CEO at LabVoice) - led by Jean-Marc Rollin (Director Commercial Business at Cubic Corporation).
We are looking forward to your questions and sharing of experience in this interactive get-together.
In English - With French wine & cheese of course.
All welcome!