On March 21, 2019, enjoy a taste of France! Thousands of restaurants around the globe — including four in North Carolina — are putting on a "Goût de France/Good France" dinner, offering a four-course "taste of France" meal featuring the best of France's rich culinary tradition. Restaurants will offer dishes which celebrate sustainable dining and also pay tribute to the Provence region of France. French wine, champagne, a main course, appetizer, cheese and dessert are included.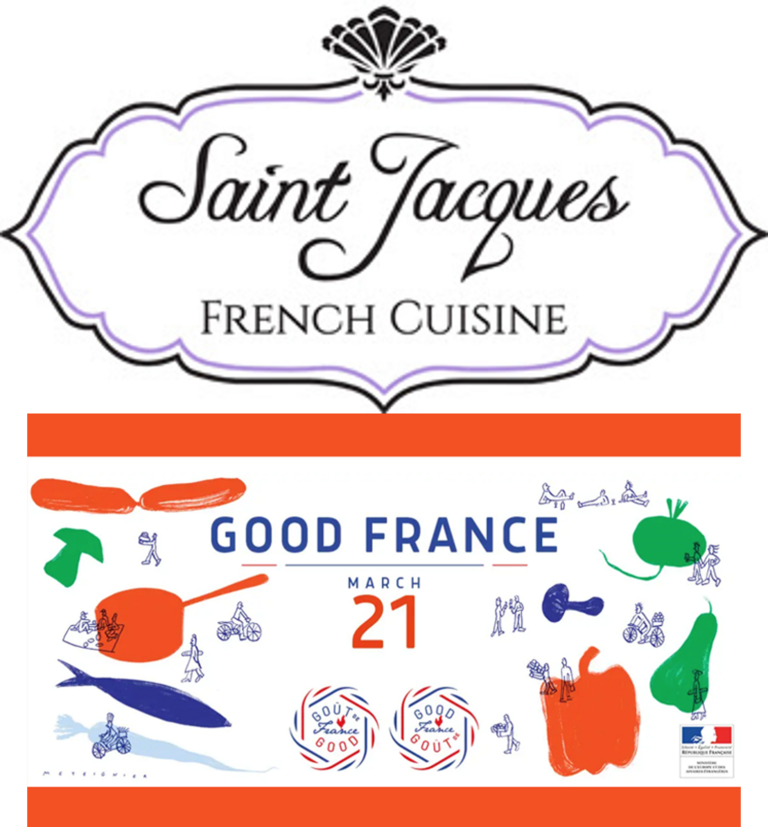 Goût de France St Jacques menu:
Course One:
Savory crème brulée
Local shrimp, fish, and mushrooms in a cream sauce over puff pastry
Course Two:
Famous original quiche with gruyère and lardons, petite salad
Rabbit paupiette with white wine demi sauce
Course Three:
Vanilla crème anglaise with poached meringue, mirabelle caramel
$85, wine included (Brut Rosé Leucquois. Côtes de Toul AOP blanc, Auxerrois; Gris de Toul, AOP rosé. Pinot noir, AOP Côtes de Toul). Tax and gratuity additional.
Chef: Serge Falcoz-Vigne of Grenoble, France
Details: Dinner is at 6:30 p.m. on Thursday, March 21. Guests must sign up in advance by making a reservation on OpenTable or by calling the restaurant at (919) 862-2770. For more information on Saint Jacques French Cuisine, visit the website.