As you know, it's OFFICIAL. WE are la French Tech Raleigh Research Triangle. Let's celebrate that. No "in real life" party yet but a virtual one, Yes!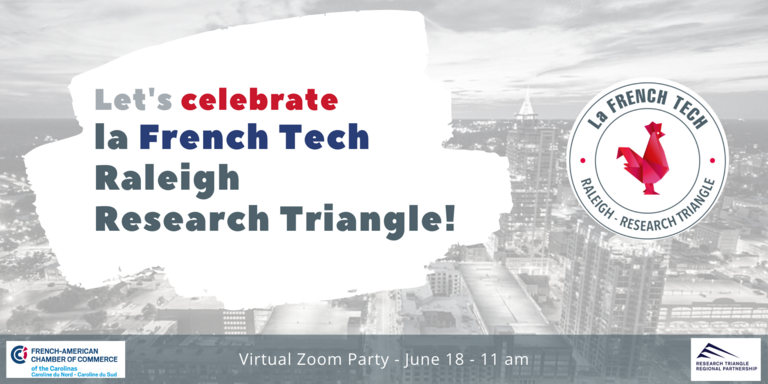 This short event (30-45 minutes) will be a great opportunity to present in a few words what motivated our project and the state of mind in which we want to move forward. As partners, supports, just let us know if you want to say a word.

Take a glass of your (French) favorite drink and join the ZOOM Thursday June 18 at 11 am.

https://us02web.zoom.us/j/81169177080 / Password: 451017

Spread the word and invite anyone else who loves France, Tech, or both. This is all about building the community. Come with your background and share your experience with other entrepreneurs and members of the tech community in the Research Triangle Region.

And as we are building the community, please share your details and let us know what you dream of.
https://bit.ly/3dLUSdw
Organized by