A virtual talk with Scott Anderson.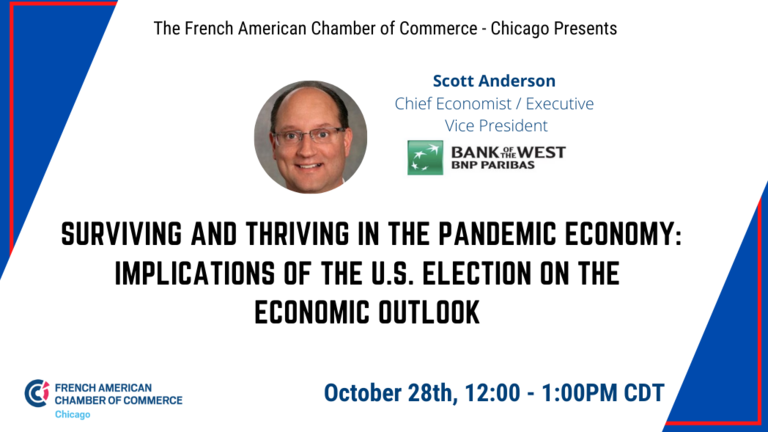 Scott Anderson, Executive VP and Chief Economist at Bank of the West is an experienced economic advisor in the financial services sector. Anderson has consistently been recognized as one of the Top economic forecasters in the country by Bloomberg and USA Today. Don't miss his forecast on the economic impacts of the U.S. Presidential election on Wednesday, October 28th, 12:00pm – 1:00pm CDT.
Brooke Kerendian, Partner at DLA Piper, will moderate the conversation.
This webinar was put together by FACC-Chicago.