2020 is FINALLY about to end but la French Tech America community wanted to leave its mark and offer one last online conference.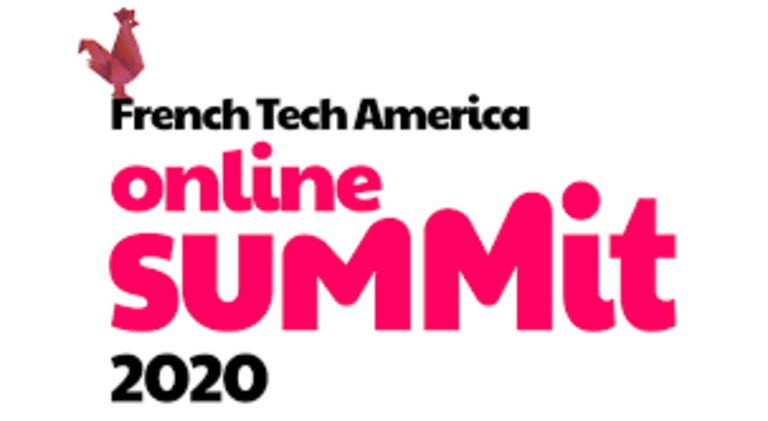 New York, NY - Nov. 17th 2020 ---- 2020 is FINALLY about to end but la French Tech America community wanted to leave its mark and offer one last online conference. Wait! Before you yawn, here's why you should attend...
The ​French Tech America Online Summit on December 3rd will gather some of the most respected tech experts and entrepreneurs on both sides of the pond to highlight their successes and synergies but also to challenge French AND American points of views and outright clichés about their respective ecosystems. In a nutshell: 20 panels ​over a 3+ hour online event,​ guided by moderators with tough questions for 40+ outstanding tech experts who really have better things to do than giving predictable answers to half-baked questions.
The ​French Tech America Online Summit is IN ENGLISH (yes, we can), FREE (you're welcome), ONLINE (#CovidFree) and OPEN to ALL entrepreneurs, investors, and business partners in North America eager to know more about what's going on with these Frenchies finally raising millions (Hello Ynsect, Dataiku, Contentsquare, Meero, Mirakl and more!) and​ making billions in IPOs (yep, talkin' about you Datadog and Snowflake).
But wait, what will you find there?
6 tracks with 20 Main Stages, coupled with hands-on Breakout sessions addressing the main challenges that entrepreneurs on both sides of the Atlantic are facing: Talent, Business Strategy, and Funding, with a bi-cultural perspective.

60+ North American and French experts who rarely make themselves this available for advice and interaction, so you can once and for all make up your mind about job opportunities in a French startup, establishing your business in France or investing in French tech ventures such as (wait for it ...):
Olivier Pomel @Datadog, Martin Casado @Andreessen Horowitz, Yves Sisteron @Upfront, Marie Outtier @Aiden (acq by Twitter), Alexis Khoury @Allegorithmics, Fred Raillard @Fred et Farid, TED Speaker JB Michel @PatchBioscience, Fred Descamps @Manticore Games Inc, Njara Zafimehy @WhatRocksFoundation, Stephan Dietrich @General Catalyst and Neolane, Alfred Vericel @RedRiverWest, Bing Gordon @KleinerPerkins, Reza Malekzadeh @Partech...

"Don't ask what tech entrepreneurs can do for you,

but what you can do for entrepreneurs to succeed.​" Someone at La French Tech America, 2020
In case you still have questions about the French Tech America Online Summit:
North America has always been a land of opportunity for tech entrepreneurs. And France is now the leading European nation in the tech sector, boasting increases in North American investments over the last three years, in addition to the resounding success ​stories of French entrepreneurs working in America. Now more than ever, it is critical to continue strengthening these connections and to highlight the mutually beneficial relationship between the two regions.
That is why La French Tech America is organizing The French Tech America Online Summit.
This one-of-a-kind online event will offer to its 18K French entrepreneurs and North American investors, business partners, industry leaders and media the opportunity to discover the North American and French tech ecosystems and their synergies, learn from the successes of French entrepreneurs, and more importantly address important issues and questions around setting up businesses in the US/Canada.
The French Tech Online Summit is proudly supported by the 10 French Tech Communities in North America (NYC, Boston, San Francisco, LA, Raleigh-RTP, Austin, Houston, Miami, Toronto and Montreal) as well as institutional and private partners.
www.frenchtechamerica.com
To know more about La French Tech please visit:​ ​https://lafrenchtech.com/en/ Who we love:
The French Tech America Online Summit would not exist without the technical, logistical, and at times, psychological support of our dear partners:
- Wisembly and its incredible team which will host our online event ​www.wisembly.com

- EGG Events agency ​http://www.egg-events.com

- French Morning, the #1 online media for francophones living in the USA. ​www.frenchmorning.com

- The network of French Consulates and their dedicated teams who support the work of our volunteers.

- Business France in America: ​www.businessfrance.fr

A special one to the 10 French Tech America Communities and their volunteers naming: La French Tech Austin, La French Tech Boston, La French Tech Houston, La French Tech LA, La French Tech Miami, La French Tech Montreal, La French Tech New York, La French Tech, La French Tech Raleigh-RTP, La French Tech SF, et la French Tech Toronto.

Contacts: Caroline Faucher-Winter +1(202)257-7445 caroline.winter@gmail.com.