SKEMA Business School is excited to invite you to attend a panel on February 26 discussing the Future of AI and its Impact on Society. Featuring leading professionals and academics working in artificial intelligence, the panel will take place at 6:30 p.m. EST on Wednesday, February 26 at the Hunt Library, located on the North Carolina State University Centennial Campus.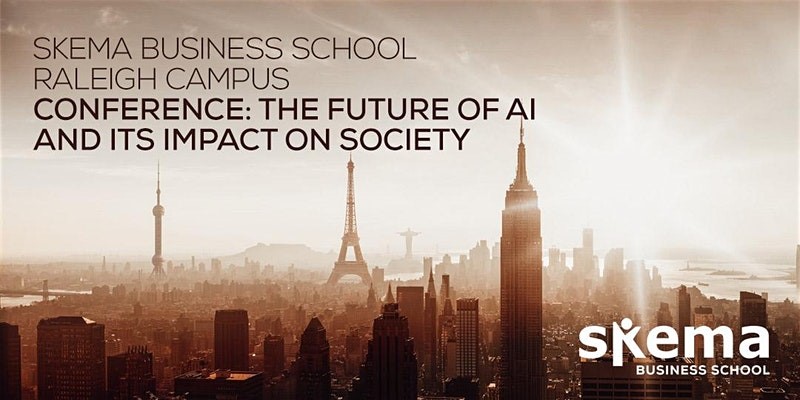 The event, hosted by SKEMA Business School, will convene Raleigh-based experts in artificial intelligence to discuss the technology's progress and its role in relation to issues pertinent to the Raleigh professional and academic community, including: AI's impact on the enterprise and the workplace, the ethical considerations of AI, the use of AI in business education, and the importance of demystifying AI.
The event will be moderated by James Kotecki, an interview host and technology marketer.
Panelists currently include:
There is no cost for attendance. A small reception will follow the panel discussion, where guests will have the opportunity to engage with leaders in artificial intelligence in discussions about key issues that face students, academics, policymakers, and professionals. The Hunt Library is located at 1070 Partners Way, Raleigh, NC 27606. Free parking will be available in the Venture Way Parking Deck (located on Venture Way Dr.).
For more information, please contact Gisa Rollin at 215-900-4054 or by email: gisa.rollin@skema.edu.
We look forward to seeing you there! - SKEMA BUSINESS SCHOOL - US CAMPUS